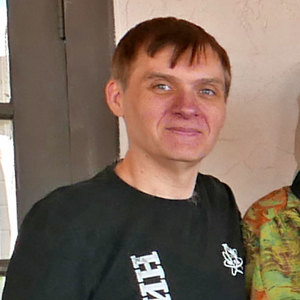 Jolyon Ralph
Special guest
Where would our mineral-collecting world be today without the efforts of Jolyon Ralph - the Creator of MinDat.org and now GemDat.org. Jolyon's encyclopedic websites are the industry standard for in-depth information on mineral species, mineral localities and mineral photographs for all minerals around the world.
Jolyon Ralph has been a guest on 1 episode.
August 15th, 2018 | Season 2018 | 1 hr 49 mins

Show Hosts Gail and Jim Spann sit down with Panel Guests: Ian Bruce (President, Crystal Classics), John Cornish (Field Collector and President, Cornish Minerals), Alan Hart (CEO, Gem-A), Jolyon Ralph (Founder, MinDat.org), Christoph Keilmann (Show Promoter, Munich Show) and Peter Lyckberg (Field Collector and Private Collector).